01/12/2024
7 pm - 9 pm PST
Dharma College
Peter Hershock, Ph.D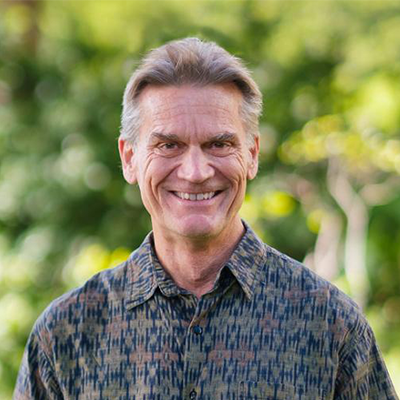 What would the Buddha do - about AI?
Artificial intelligence is a new "general purpose technology" that is dramatically transforming everything from education to geopolitics. This talk will draw on Buddhist resources, in dialogue with the TSK vision, to consider how the current data-mediated synthesis of human and machine intelligences places at risk our most basic human rights of freedom-of-attention and freedom-of-intention, and how we might ensure that human consciousness matters in ways that are compassionately humane.

Peter Hershock is an intercultural philosopher who makes use of Buddhist resources to reflect on contemporary issues of global concern. He is the Director of the Asian Studies Development Program and coordinator of the Humane Artificial Intelligence Initiative at the East-West Center in Honolulu. He has written or edited more than a dozen books, including Liberating Intimacy; Reinventing the Wheel: A Buddhist Response to the Information Age; Buddhism in the Public Sphere: Reorienting Global Interdependence; Valuing Diversity: Buddhist Reflection on Realizing a More Equitable Global Future; and Buddhism and Intelligent Technology: Toward a More Humane Future. His newest book, Consciousness Mattering: A Buddhist Synthesis, offers nondualist theory of consciousness and raises ethical questions about machine consciousness, the algorithmic hacking of human consciousness, and humanity's evolutionary future. He is a daily surfer, a happy cook and explorer of spicy world cuisines, and an enthusiastic but untrained improvisational guitarist.

02/23/2024
7 pm - 9 pm PST
Dharma College
Dr. Peter Fenner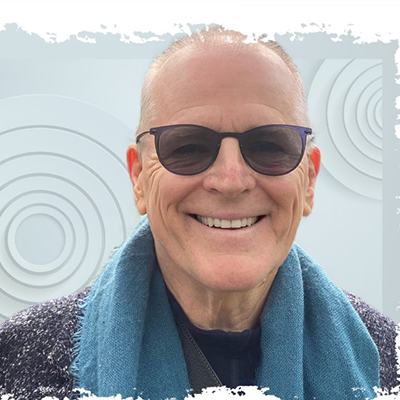 Dancing in the Totality
From one perspective it is impossible to produce an insight into emptiness, or point to primordial awareness, through any procedure or form of practice, since empty-awareness is an acausal reality. As an acausal, unconstructed, mode of being it is unproduced and arises without any preconditions.

From another perspective empty-awareness can be revealed through the pointing out events we find in Dzogchen and Mahamudra, the deconstructive contemplations of the Madhyamaka and the koans in Zen Buddhism.

The question of whether there is anything, or nothing, we can do to realize Totality, has been a source of debate within nondual, Prajnaparamita sourced traditions of Mahayana Buddhism for millennia. We also find versions of this debate in most mystical traditions.

In this presentation we will dance with this dilemma by demonstrating how contentless awareness is revealed through self-deconstructing contemplative dialogues. We will remove the frames of reference through which the recognition of This—the nature of mind, itself—is distorted through concepts, ideas and practices. This will naturally include dissolving the very notion of distortion itself.

Dr. Peter Fenner

Dr Peter Fenner (peterfenner.com) has a multifaceted practice as a writer, spiritual coach, and innovator in deep Buddhist philosophy. He has a Ph.D. in the philosophical psychology of the Madhyamaka school of Buddhism. He has taught Asian philosophy inside and outside of academia for over 50 years. Peter bases his experiential work on the nondual Perfection of Wisdom (Prajnaparamita) tradition of Mahayana Buddhism.

Peter is known for his capacity to reveal our emotional and intellectual fixations, and for the dynamic and engaging way he deconstructions the obstacles to pure awareness. He is known for the precision of his work and for the way he dismantles the dualistic mind in real-time, such that there is no time-lag between dialog and realization.

Peter's skill lies in his capacity to embed "pointing out events" in free-form dialog. "Free-form," in this context, means that Peter moves seamlessly between a penetrating dialog with participants and experiences of a deep, still and natural silence that reveals the unperturbed nature of unified awareness.

Peter's books include Natural Awakening: An Advanced Guide in Sharing Nondual Awareness (Sumeru, 2015), Radiant Mind: Awakening Unconditioned Awareness (Sounds True, 2007), The Ontology of the Middle Way (Kluwer, 1990), The Edge of Certainty: Paradoxes on the Buddhist Path (Nicolas-Hays, 2002), Sacred Mirror: Nondual Wisdom and Psychotherapy (Co-editor, Omega Books, 2010).