Lesson series
Practicing Embodiment: Another Way to Journey through Life - Opening 'Mind' Moves
Level 300 | Wisdom
Term 3: Saturdays, January 13th-February 24th, 10:30-11:30 AM PST

"Full refund if the first class isn't your cup of tea!"
Weekly Topics
Term 3
Week 1: Opening Awareness
Week 2: Like a Dream, A Rainbow, A Mirage
Week 3: Residual Game Playing, and No One Having Experiences.
Week 4: Suppose There Were Another Way
Week 5: Opening into Rhythms, Relaxing into Being: More Mind Magic
Week 6: Silent Field of Light; Endless Manifestations
Week 7: Embodying Your Own Caring

Description
When you offer a gesture of love, a hug and a kiss, you are doing something new, leaving your old 'I' behind.

Tarthang Tulku, Gesture of Great Love, Light of Liberation
Over five terms, Practicing Embodiment takes a deep dive into the "different approach" found in Rinpoche's newest book, Gesture of Great Love. We will engage in sustained and playful dialogue and inquiry, relaxation and exploration, close work and reading; and as Tarthang Tulku suggests sharing, showing, and shining. As we cultivate joy and appreciation we open into ease, unknowing and knowledgeability—unfolding the potential of our being. In short, we will practice "clearing a space for hugs and kisses, joy and wonder, to emerge" (xvi). In companionship, and developing friendship with ourselves, we practice embodiment
Testimonials
" Exploring the difficult concepts used by words, each class Abbe uses different presentation of beauty/mystery/calling to kick my mind and I am welcomed as well as welcoming with child-like readiness to play. Also in one hour of class discussion, Abbe's attentive to listen to each classmates comments and question, gives confidence to freely express questions or comments "
Lei-Ching C.
" There is a fair bit or irony in 'rating' and experience like practicing embodiment, applying a measurement. If you are ready for it, Practicing Embodiment as conducted by Abbe Blum goes to the heart of being human "
Bob D.
" I am always amazed at Abbe's ability to connect passages from Tarthang Tulku's books(past and present) that elucidate the concepts so readily. And with the embodiment class, connecting the exercises with music...One of my favorite things is the hand-outs before and after each class that keep us engaged with where we are going and what we just did. It is always entertaining, thoughtful and illuminating. It's an honor to be able to take part in Abbe's classes "
Richard W.
Format
Classes meet online for five terms, seven weeks each term, 1 hour a week. Close work with text, exercises, spacious hugs and kisses, and knowledgeability. For advanced students at Dharma College. Classes are recorded and accessible for six months. An online community portal gives you the option to meet and be in dialogue with your fellow students.
Readings From
Senior Instructor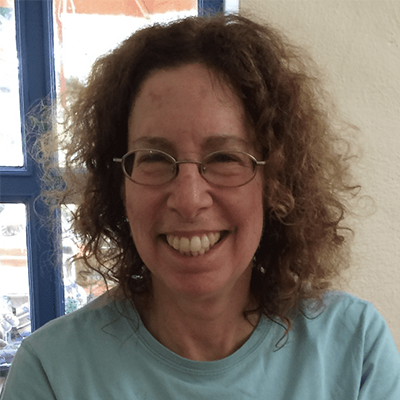 Dr. Abbe Blum
Abbe Blum holds a B.A. from UC Berkeley, an M.A. from Cambridge University in England, where she was a Marshall scholar, and a Ph.D. in English literature from Yale University. As an Associate Professor at Swarthmore College, she taught Shakespeare and intensive writing seminars. She currently teaches in the School of Psychology and Interdisciplinary Inquiry at Saybrook University. She has been studying Buddhism since the 1970's, and has taught at various TNMC locations since 1998
.